Why Brimma?
Brimma Solar is a full-service PV solar installation contractor and we deliver turn-key solar system solutions for both residential and commercial. We're a leader in Washington and our team of professional journeyman electricians and mechanical installation specialists have helped more than 750 local families and businesses to reach their clean energy goals.
– Serving WA state since 2011
Expertise
PV solar is all we do and our experience shows. All of our clients receive quality workmanship, the best products our industry has to offer, and exceptional customer service.
Accreditation
We are fully licensed, bonded, and insured and offer a 5-year workmanship warranty. We are also registered installers of made-in-WA solar components and are pre-certified
 with many WA utilities as a PV solar installation contractor.
Turn-Key Solutions
We believe the switch to solar should be as easy as possible. That's why we handle the whole process, from system engineering and project financing, to permitting and inspection scheduling. Our installations typically take just one-day or less and we
 always offer dedicated customer support throughout the entire process.
But don't take our word for it. Take a look at what our past customers have to say:
So my husband is fairly obsessed with environmental factors in the world today, so when we moved to WA the first thing he wanted to do was look into solar panels. Well, we called around and kept getting sent to Brimma Solar. Holy cow y'all they were fast, easy and picking was very reasonable!! They have been easy to contact, I always take to a person, and on installation day they were FAST!! So excited to have started our solar journey with them!!! Give them a call and tell them we sent you.
We just had our panels installed in West Longview, WA. Every step of the process was simplified, even financing was easy. They installed in about a day and a half, and left jobsite clean, and fully explained the after install steps. We just passed inspection, so now we just need PUD to put in meter and we'll be on business. So excited!
I am so impressed with this company. They are thorough as well as efficient. They explain options, prices and payment plans. The crew was phenomenal, I wish the electrician worked in my area. They traveled to Pullman, WA from Seattle to provide me service. I am very much looking forward to reducing my footprint and saving ⅔ of my heat bills. The customer service was great, Grant texts you back within minutes to answer all your questions. Plus they handle all the paperwork and provide all documents for your accountant!! Thank you so much Brimma!
I wanted to compliment you on your crew, they were very efficient and professional. When they were waiting for the support parts, they even took the time to sweep moss off the roof and calk the antenna support bolts. We're very happy with the way your team installed our system.
Three years ago we had 12 solar panels installed from Brimma Solar. They did a great job. We've gotten low power bills, almost $2000 per year back from the power company, and two years of good rebates on our Federal taxes. We pay almost nothing for power in the summer. We're so happy with our Brimma Solar panels that we have ordered two more as of today!
We are so proud to be joining the solar revolution in Washington State! Thank you, Tom Clarke, for helping us achieve this long-time goal of ours.
These guys did our solar panels and it was so easy! They are very organized and have all the info and paperwork you need!
Our Team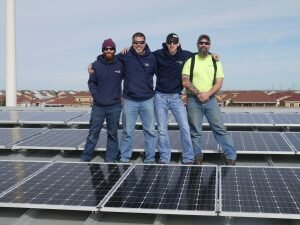 At Brimma, we are passionate about helping others go solar. We're proud to offer a team of experienced and knowledgeable professionals who are dedicated to giving our customers a smooth and effortless transition into clean energy.
Like our workmanship, the relationships we build with our customers and communities are made to last. Our customer-first focus values communication, personal care, and long-term support with each and every client, ensuring that our work will remain a valuable asset for years to come.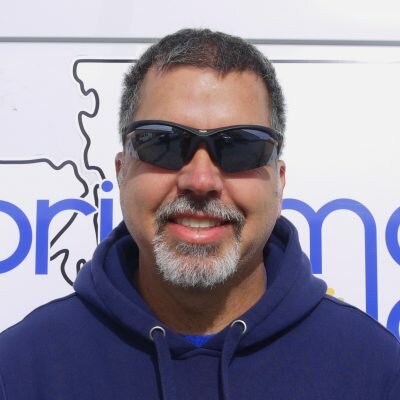 John Harley
VP of Production
John Harley is Brimma Solar's VP of Production. John has more than 25 years of experience in construction industry and 8 years in solar. Before joining Brimma, John owned his own general contractors company. John started his interest in conservation and construction working for the City of San Diego's Water Conservation Program in the California drought in the early 90s. John moved to Hawaii after college to start up a water conservation company and then moved to Washington State 22 years ago to run an energy conservation company.

Janelle Lancaster
President
Janelle is Brimma Solar's President. A lifelong entrepreneur and PNW-native, Janelle founded Brimma Solar with a simple mission in mind: commitment to a positive change. Brimma has always been family-owned and run and she and her team at Brimma hope to build a brighter future of clean energy and leave a legacy of responsible stewardship towards our natural resources and local community.
Our Mission
Brimma Solar was founded with a principle mission in mind: commitment to a positive change. We are passionate about bringing clean energy to the Pacific Northwest and our goal is to bring the benefits of solar to as many local families and businesses as we can. We believe renewable energy should be accessible to all and our team is dedicated to educating buyers and working hard to ensure our clients the best in quality and performance for their energy needs.
When you choose Brimma, you can know that your business makes an impact on more than just the environment. We are family-owned and operated and use in-house labor paid with living wages. We take our responsibility as a business seriously and treat all of our suppliers, workers, and clients with integrity and accountability.